Here you can find a selection of publications by our board members and advisory board members, as well as invited lecturers: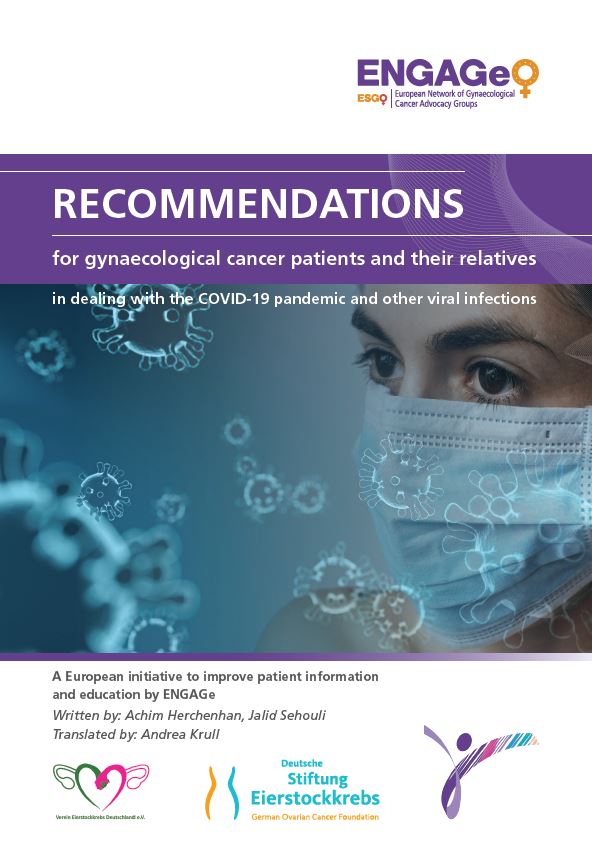 Achim Herchenhan, Jalid Sehouli "Recommendations for gynaecological cancer patients and their relatives in dealing with the COVID-19 pandemic and other viral infections" Translated by: Andrea Krull A European initiative to improve patient information and education by ENGAGe. Download PDF
---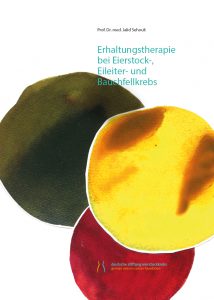 Prof. Dr. med. Jalid Sehouli:
"Maintenance treatment for ovarian, tubal and peritoneal cancer" Text and editing: Prof. Dr. med. Jalid Sehouli, Joachim Herchenhan, Bettina Neugebauer. Design: Susanne Liebsch. Illustrations: ©Dr. med. Adak Pirmorady M.A., European Arts Guild for Medicine and Culture. Creative writing exercises: Susanne Diehm M.A., European Arts Guild for Medicine and Culture. The brochure can be ordered for a donation through the German Ovarian Cancer Foundation. Here you can also download the brochure: Download PDF
---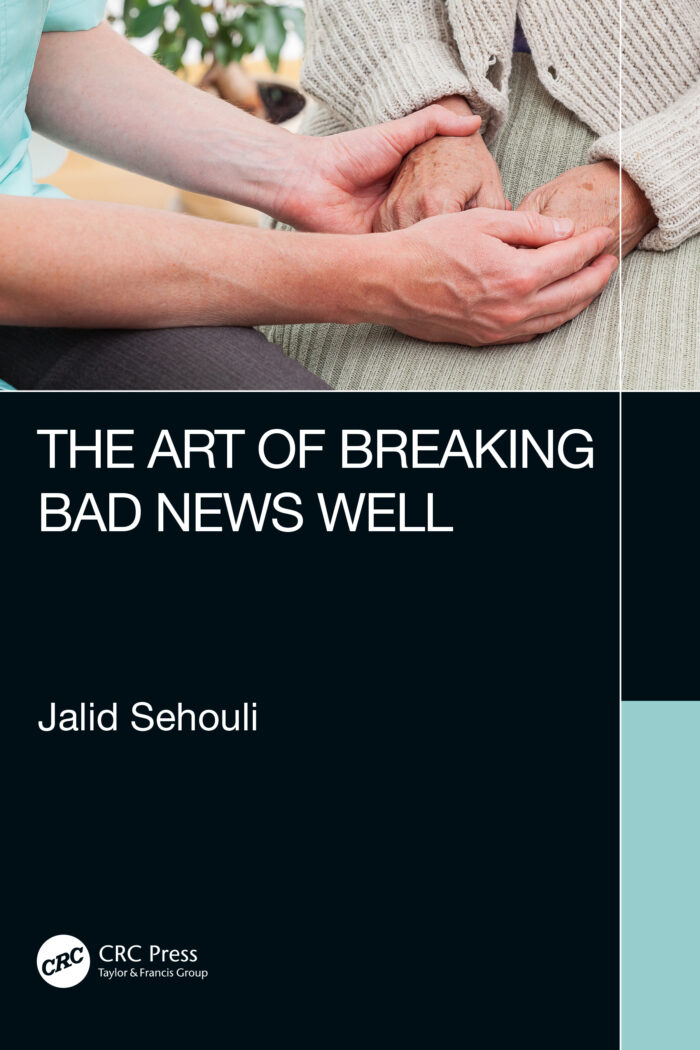 Prof. Dr. med. Jalid Sehouli:
The Art of Breaking Bad News Well
As Head of Oncological Surgery and the Gynecology Clinic at Berlin's Charité Comprehensive Cancer Center, Jalid Sehouli is one of the world's leading cancer specialists. Every day, he experiences situations in which conversations take on a life-or-death significance.
Delivering bad news is one of the most difficult tasks we face in life, especially for professionals such as doctors, police, or crisis intervention personnel, yet it is rarely touched on during training.
Over the course of their career, a doctor will hold conversations with around 200,000 patients and their relatives that invariably involve delivering good or bad news. Either way, existential questions will arise, and the way the news is delivered is vital: recent studies show that it has a significant impact on patients' quality of life and the way they experience treatment.
Mixing his wide-ranging professional experience with personal stories, Sehouli describes the emotions and perspectives of those who have to give and receive bad news from a broad perspective. His book can be helpful for anyone who has to deliver bad news—managers, friends, or parents.
---