Dr. med. Andreas Jantke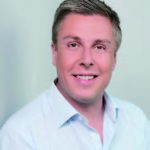 is an independent specialist in gynecology and obstetrics with a focus on gynecological endocrinology and reproductive medicine (KINDER-WUNSCHÄRZTE BERLIN). From 2012 to 2016, he was vice chairman of the "Bundesverband Reproduktionsmedizinischer Zentren Deutschland e.V." and is a member of numerous national and international professional societies. His special interest is reproductive medicine, especially fertility protection. He regularly lectures and publishes on these topics.
---
Dr. Elke Leonhard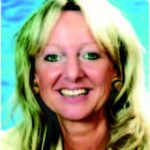 holds a degree in psychology and was a scientific advisor and author at WDR in Cologne and editor of the book series "Europäische Zeitzeugen" (Verlag Herder). She has been a member of the SPD since 1968, where she has held various positions, including foreign economic spokeswoman and deputy foreign policy spokeswoman. From 1990 to 2005, she was a member of the German Bundestag, where she chaired the Committee on Culture and Media from 1998 to 2000. She is Honorary President of the German Parliamentary Society for Life. In addition to her many honorary activities and presidencies in various organizations, Dr. Elke Leonhard is also a member of numerous national and international professional societies.
---
Prof. Dr. Michael Stark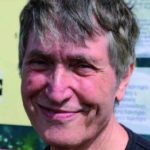 is a gynecologist and since 2004 President of the "New European Surgical Academy" (NESA) – an interdisciplinary surgical organization with members in 55 countries. He has been a scientific advisor to 120 clinics of the ELSAN Hospital Group in France and a visiting scientist at Charité Hospital Berlin. In 2011, he was named "Medico Del Anno" (Doctor of the Year) in Italy. His main interest is the improvement of surgical methods and introduction of modified operations. Many of his surgical methods are based on his interdisciplinary ideas and comparisons with musical instruments. He developed surgical methods, including a modified cesarean section, which is now used all over the world. Prof. Dr. Michael Stark is also active in oncology research, studying the biology of early-stage cancers and their impact on body immunology.
---
Dr. Andreas Ullrich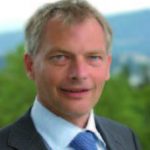 is an internist and health scientist who was responsible for global cancer control strategies at the World Health Organization (WHO) in Geneva from 2001 to 2017. In collaboration with the Psychooncology World Organization (IPOS), he has worked to ensure that psychosocial aspects of disease management are integrated into oncology care concepts and that psychooncology care is an integral part of national cancer plans worldwide.
---
Prof. Dr. Stefan Willich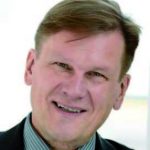 is a physician, conductor and university lecturer and was Visiting Professor of Epidemiology at the Ernst-Moritz-Arndt University, Greifswald, 1993-1995 and Visiting Professor, Harvard University, USA. Since 1995 he has been Professor and Director of the Institute of Social Medicine, Epidemiology and Health Economics, and since 2006 additionally Head of the Charite Center 1 for Human and Health Sciences, Charité University Medicine Berlin. Prof. Dr. Stefan Willich is a member of numerous national and international professional societies. From 2012 to 2014, Stefan Willich was Rector of the Hanns Eisler Academy of Music Berlin. He is founder and conductor of the "World Doctors Orchestra".
---
Prof. Dr. Kirsten Mahlke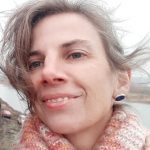 is a Romance Studies scholar at the Department of Literature, Art and Media Studies at the University of Konstanz. Her research focuses on Argentine literature of the post-dictatorship era and the European-Latin American cultural entanglements since the colonial period. In cooperation with the police, with a grant from the European Research Council, she has designed an e-learning book on "Delivering Death News with Responsibility." She is aiming to make the work on and with literary texts, a school of interpersonal dialogue applicable, for the Medical Humanities as well. Kirsten.Mahlke@uni-konstanz.de
---
Clarissa-Diana de Grancy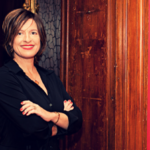 is founder and president of WOMEN'S BOARDWAY GmbH. Her career led her from a degree in Romanic languages and philology (M.A.) initially into the cultural and creative industries (art, publishing, theater, film). This was later followed by management positions in communications and public affairs. Today, the entrepreneur stands for corporate governance and out-of-the-box consulting for supervisory and control bodies. She teaches mandate relying leaders the crucial essentials for successfully winning mandates: sparring for positioning, strategy and targeted networking with decision-makers of the board community. She is co-editor of the journal "Aufsichtsrat aktuell" as well as co-editor and co-author of the practical handbook "AGENDA HR – Digitalisierung, Arbeit 4.0, New Leadership" (Springer Gabler, 2018). Clarissa-Diana de Grancy is Vice Présidente of the international business circle, Féminin Pluriel Global (Berlin) and mentor for the Euro-Mediterranean-Arab Country Association (EMA), among others.